Special Arc Water Pass
Special arched water path facilitates wider radius of throw, reducing the number of sprinklers required per unit area.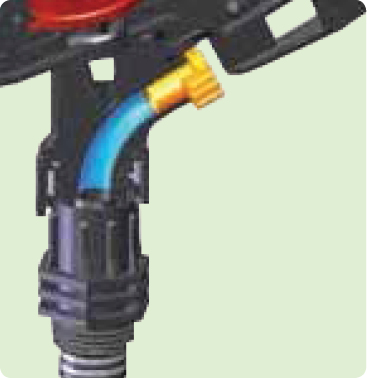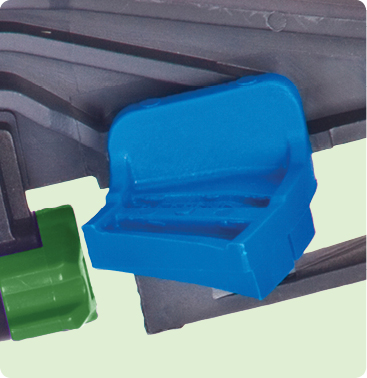 Innovative Super Diffuser Plate
Innovative hammer with SD (super-diffuser) plate design for uniform distribution.
Red Cap for Protection
Plastic protection cap protects the spring from sand & gives longer life to sprinkler.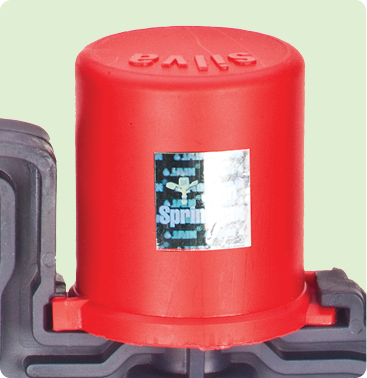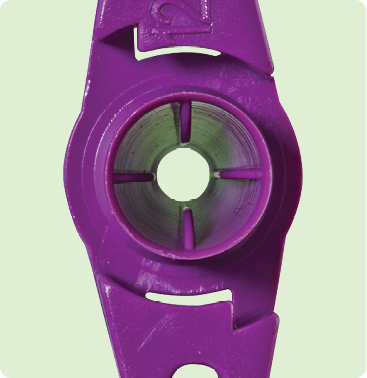 Innovative Bayonet Nozzle Design
Colour coded bayonet nozzles with integrated stream straightening vanes in nozzles for maximum throw.
Equipped with High Performance Washer for Rotation
Special washer used to give uniform & hassle free rotation.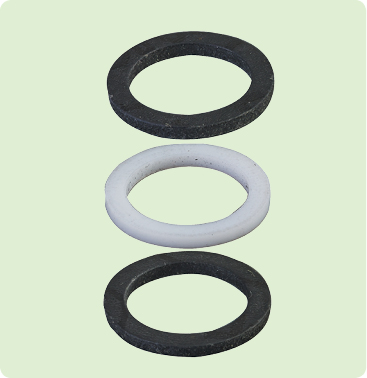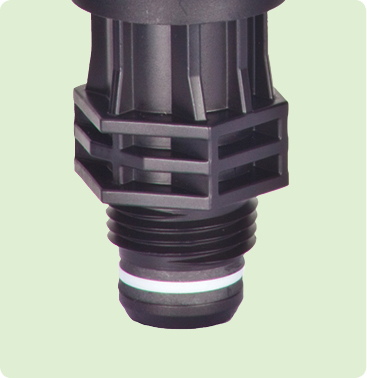 Threaded Connection
For connectivity with assembly 1/2" male or 3/4" female BSP threaded connection is available.